SHEAR7 JIP and User Group Meeting 2021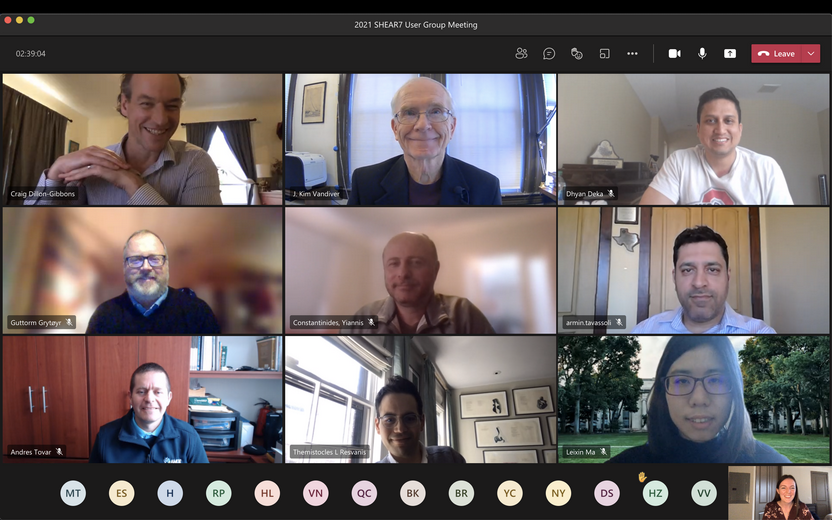 On Tuesday, March 2, 2021 AMOG hosted our first fully virtual SHEAR7 JIP and User Group Meeting. The day saw 30+ users join the meeting from all over North America, Europe, Colombia, and Australia.
Presentations were given by Prof Kim Vandiver, Craig Dillon-Gibbons, Victoria Ryan, Themis Resvanis and Liexin Ma.
It was a great opportunity for SHEAR7 Users to learn of updates that will be included in the next version of SHEAR7 software, v4.11, which is set to be released later this year.