The first version of SHEAR7 was originally developed in the early 1990s at the Massachusetts Institute of Technology (MIT) by Professor J. Kim Vandiver, who is the Principal Developer behind the package.
Over time, numerous people have been involved in contributing to the development, some of which include: Dr. Li Lee, Dr. Steve J. Leverette, Tae-Young Chung, J. P. Vogiatzis, Madan Venugopal, Dick Turpin, Chenyang Fei, Christopher J. Wajnikonis P.E., Dr. Vikas Jhingran, Dr. Vivek Jaiswal, Dr. Susan Swithenbank, Themistocles Resvanis and Dr. Hayden Marcollo.
AMOG distributes SHEAR7 (under license from MIT). Recognizing the importance of continually strengthening the integrity of SHEAR7 predictions,  AMOG benchmarks the program's prediction performance by comparing predictions to test data on an ongoing basis. Each new software release encapsulates this new data.
When the offshore industry started looking to develop fields in deep water, it soon became apparent that segmented elastic cylinders in submerged flow from classical hydrodynamics bore striking resemblance to their marine risers in ocean currents. In 1987, Shell International Exploration & Production (SIEP) began to study flow separation and vortex shedding past marine risers and subsequently developed numerous mitigation techniques. These included techniques like fairings and helical strakes which, to this day, are used in VIV mitigation. The gains made in VIV suppression, however, had not yet shed light on the question of VIV prediction.
The call came in the early 1990s when Shell, along with other industry leaders, joined a Joint-Industry Project (JIP) with the aim of improving VIV response prediction. This effort was spearheaded by Professor J Kim Vandiver and his research group at the Department of Ocean Engineering at MIT; who were tasked with developing numerical methods to predict VIV on marine risers. The VIV prediction program was named SHEAR7 after the elusive predictions of VIV in sheared flow.
Since 1995 research funding has been secured through the SHEAR7 Joint Industry Project (JIP), made up of a consortium of major energy companies and contractors.
In 2015 the SHEAR7 User Group celebrated the 20th anniversary of SHEAR7's inception, with the meeting attended by JIP members and Professor Kim Vandiver, together representing the driving forces behind the software's evolution.
Today SHEAR7 is copyrighted by MIT and licensed by AMOG Consulting, Inc. AMOG provides commercial distribution, technical user support, and code development from its office located in Houston, Texas, where it hosts training events and the annual SHEAR7 User Group Meeting.
Professor Kim Vandiver of MIT is the dean of undergraduate research and a professor of mechanical and ocean engineering. He is one of the foremost authorities on the dynamics of offshore structures and flow-induced vibration and is a member of the faculty of the MIT-WHOI joint program in Oceanography/Applied Ocean Science and Engineering. Prof Vandiver is also founder and director of the Edgerton Center at MIT, which was started in 1992 to provide resources for students doing hands-on educational projects, including some in developing countries. He is also director of MIT's Office of Experiential Learning.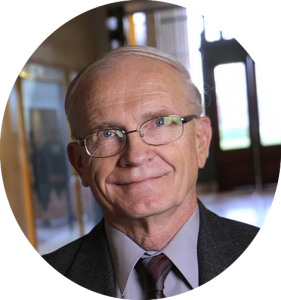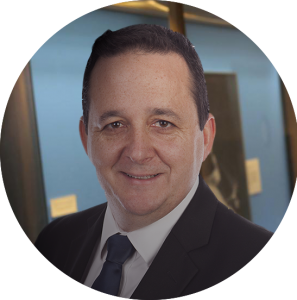 Dr Hayden Marcollo is a Principal Engineer and Director of Research and Development at AMOG, spearheading the AMOG Group of Companies' R&D efforts. Dr Marcollo has a PhD in offshore engineering, and held a postdoctoral research position at MIT, which included both physical and numerical modelling of subsea systems. Dr Marcollo's more recent experience includes the design of floating systems including mooring and naval architecture aspects and project managing large FEED studies.
Craig Dillon-Gibbons is the Senior Vice President of Operations and Lead Engineer at AMOG Consulting in the US, managing the SHEAR7 User Group Technical Help Desk. Mr. Dillon-Gibbons has a Masters of Engineering in Fluid Mechanics Turbulence Research from Monash University, and a double degree in Mechanical and Aerospace Engineering. Mr. Dillon-Gibbons has presented the SHEAR7 Training program in Houston (US), London (UK) and Chennai (India). Mr. Dillon-Gibbons more recent experience includes mooring and riser system design and verification, and the management of consulting projects out of the AMOG Houston office.